Dentist in Newport News, VA
The staff at Dr. Artzer's is what sets our state of the art office apart. We promise you will be treated with the utmost respect and care the moment you enter our doors.
We want you to know how special you are to us and that we will do everything possible to earn your trust and respect. We feel honored that you have selected our office to provide your dental needs.
Dr. Mark B. Artzer
Dentist in Newport News, VA
Mark B. Artzer, D.D.S.
Mark B. Artzer, DDS earned his Bachelor of Science degree at Baylor University, and his Doctor of Dental Surgery degree at Ohio State University. Dr. Artzer has been practicing dentistry on the Peninsula since October of 1978.
In January of 2001, Dr. Artzer built a new state of the art dental office located in McGuire Place Professional Park.
Dr. Artzer is an active Member of the American Dental Association, the Virginia Dental Association, and the Peninsula Dental Association. He regularly attends continuing education courses so that he will be able to provide the most up to date dental techniques and technologies for his patients.
Dr. Artzer and his experienced staff strive to provide the most gentle and pleasant dental experience for all of their patients.
Dr. Artzer married his wife, Charla, in 1998. He has two daughters, Sarah and Bea, and two step-children, Scott and Stacy. Stacy passed away in December of 2003 at the age of 19 from a rare form of cancer.
Dr. Artzer enjoys working outdoors, hunting, fishing, golfing, cooking and relaxing in Hatteras, N.C.
---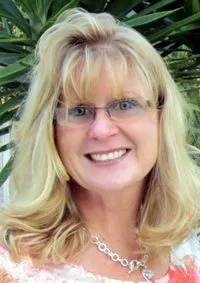 Tammy, Dental Assistant
Tammy graduated from Daytona Beach State University Dental Assistant Program, May 1989. She has worked in various dental specialties; oral surgery, periodontics, endodontics and general dentistry. She has worked for Dr Artzer since July, 2003. She enjoys working with patients of all ages, giving them the best patient care possible. She treats all patients like they were family. She has been married to her wonderful husband Gene; since 1985. She has one daughter and one grandson. Outside of work she enjoys shopping, going to the beach, and spending time with her grandson, who is the light of her life!
---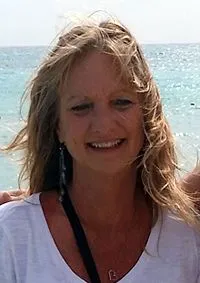 Connie, Insurance / Billing Coordinator
Connie graduated from the Professional Business and Medical Institute in Norfolk, VA in 1979.She started her career in dental assisting while living in Greenville SC.She has worked with Dr. Artzer's practice since 2000 as his financial coordinator. Connie enjoys spending time at home in the country, walking trails and gardening. She also volunteers for a non-profit organization for autistic and special needs children called Reining Hope in her community.
---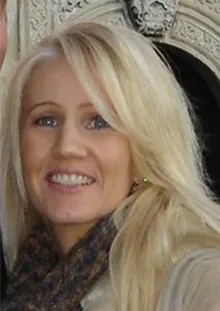 Susan Creech, RDH, BS
Susan earned her bachelor of dental hygiene degree in 2010 from Old Dominion University in Norfolk, VA. She joined Dr. Artzer's practice in June 2021. Susan believes in providing professional, gentle and compassionate care to her patients.
Prior to practicing dental hygiene Susan also earned an AS in Science from Thomas Nelson Community College, BS in Sports Medicine from Old Dominion University and a Certification in Massage Therapy from American Spirit Institute in Williamsburg, VA.
She is married to her wonderful husband Donald and together they enjoy listening to all genres of music, sharing their faith, bike riding, going for walks and relaxing on the beach.
---
Amanda Oszust, RDH, BS
Amanda earned her bachelor of dental hygiene in 2006 from Old Dominion University in Norfolk, VA. She joined Dr. Artzer's practice in July 2022. She is committed to quality patient care and life long learning. A native of Hampton, she has been married to her husband Brandon since 2004 and they have 2 children, a daughter and a son. When not at work she enjoys her time at the beach or watching her kids on the ballfield or basketball court.
---
Heather, Office Coordinator
Heather grew up in Virginia and graduated from New Horizons Dental Assisting program in 2019 after being a stay at home mom to her 3 daughters. She worked as a Dental Assistant in a pediatric office before joining Dr. Artzer's office in February 2021. Heather loves to be on her boat fishing, tubing and paddle boarding with her family. She also enjoys doing crafts and watching her daughter's sporting events. Heather is a Girl Scout troop leader for two of her daughters and loves to help children grow.
Heather is also a pet lover. She and her family have 1 dog, 2 cats, 1 Beta fish, 1 Leopard Gecko and 1 Bearded Dragon. Heather has always had pets starting at an early age